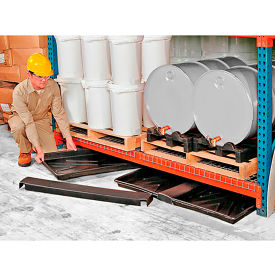 Spill Containment Utility Trays
Spill Containment Utility Trays Control Chemical, Oils and Other Liquids In Laboratories or Hazardous Material Handling Locations.

Spill containment utility trays provide protective stations for liquids. Spill trays are suitable as drip pans for storing lab chemicals on countertops and under dispensers. Select models are nest capable for stacking storage. Storage capacities range between 1.8-210 gallons. Specifications vary per model.