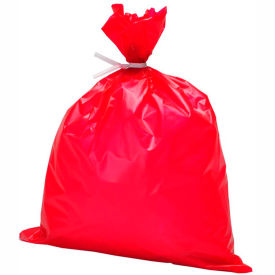 Red Dressing Disposal Bags
Red Dressing Disposal Bags are used by Hospitals and Healthcare Facilities to Safely and Properly Disposal of Bandages and other Similar Medical Waste.

Red Dressing Disposal Bags are unprinted, high-density bags for disposing of discarded wound-care dressings. 1 mil thickness. Widths range from 4" - 12". Lengths range from 9" - 30". Bags meet federal and state regulations for tear resistance of 480 grams (ASTM D1922) and impact resistance of 165 grams (ASTM D1709). Bags are sold in package quantities of 1000.