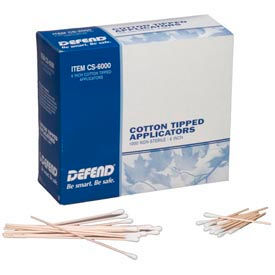 Cotton Rolls & Swabs
Cotton Rolls & Swabs Allow Sterile and Sanitary Solution Application for Laboratories, Medical Facilities, and more.

Cotton balls are made with non-sterile 100% cotton. Units are high quality, soft cotton rolls made from 100% virgin cotton. Non-linting, non-sterile and pliable. 20% more absorbent than the leading brand. Cotton rolls maintain their shape when wet and will not adhere to mucous membranes. Cotton Tipped Applicators are made from all wood dowels with very tight 100% cotton bud to minimize linting and prevent shredding. Comes sealed in autoclavable bag with indicator.