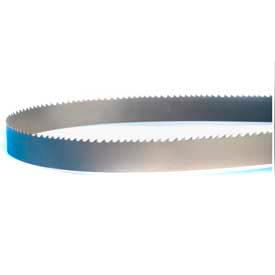 Lenox Bi-Metal Bandsaw Blades
Lenox Bi-Metal Bandsaw Blades are used for tool and die shops, machine shops, maintenance facilities and other general purpose metal cutting applications.

High speed steel tooth tips combined with flexible alloy steel backing material results in band saw blades that are the most cost effective choice for most metal sawing applications. A wide variety of products are available to ensure optimal blade performance in your application.

Lenox Classic® blades are designed for long life in general purpose cutting applications. Patented Tuff Tooth™ design reduces tooth strippage.

Diemaster 2® blades are used for general purpose hand-fed applications. They run at twice the speed of carbon blades for faster, easier cutting, and last ten times longer than carbon blades.

RX®+ series blades are engineered to cut structurals, tubing and bundles. Patented tooth profile resists tooth strippage, even at higher feed rates.