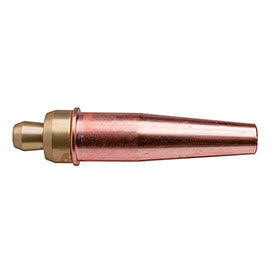 Cutting Tips
Longer Nozzle life – high grade copper and advanced manufacturing techniques give the Firepower Oxy-Fuel superior cutting life.
Better quality cutting – the mirror smooth finish of the gas ports assures stable gas flow and superior cutting oxygen stream. Cuts are clean and smooth with the narrowest kerf.
Less slag adhesion – copper content conducts heat away from the nozzle face. The nozzle keeps cooler and slag adherence to the nozzle face is reduced.
Consistent manufacture batch testing ensures Oxy-Fuel nozzles will consistently deliver the highest quality performance