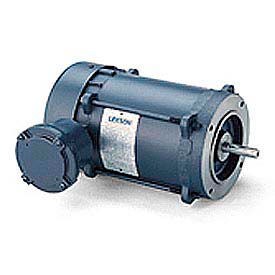 1-Ph Explosion Proof Motors
Single Phase Explosion Proof Motors Are Used For Machine Applications In Hazardous Environments.

Single Phase Explosion Proof Motors are solidly manufactured for long lasting durability and dependability. Wide selection of Leeson® and Marathon® brand motors with heavy duty rolled steel enclosures are designed for use in hazardous environments. Single Phase units with 1140, 1200, 1725, 1800, 3450 and 3600 RPMs are available with 0.17, 0.25, 10.33, 0.5, 0.75, 1, 1.5 and 2 horsepower for various Rigid or Round frame designations. 115/208-230V.