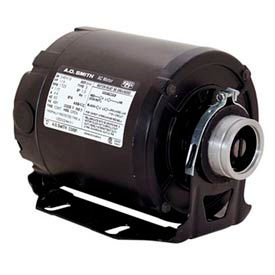 Carbonator Pump Motors
Carbonator Pump Motors Are Used For Use With Carbonating And Circulation Pumps.

Carbonator Pump Motors are solidly manufactured for long lasting durability and dependability. Open drip-proof enclosure and sleeve bearing. Includes a carbonator pump hub and resilient base. 5-5/8"diameter. Single shaft. 48Y frame. Automatic overload. Operate at 1725 RPM. Available with 1/4, 1/3 or 1/2 Horsepower. 1/3 HP motors are available with reversible or clockwise rotation.