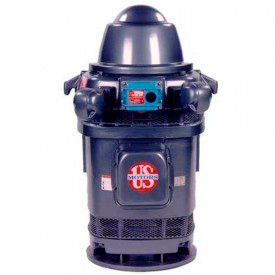 US Motors Vertical Motors
US Motors Vertical Motors Are Available In Several Model Options To Suit Various Pump Applications.

US Motors Vertical Motors are made with Class F insulation, with Class B rise at full load. 40°C ambient operation. Motors are 3-phase and operate at 60Hz. Normal Thrust Motors are ideal for vertical end suction, short couple pumps, centrifugal and non-clog pumps. High Thrust Motors are made for use on turbine, mix flow and propeller pumps. Vertical pumps are available in a variety of RPM speeds and Horsepower levels.