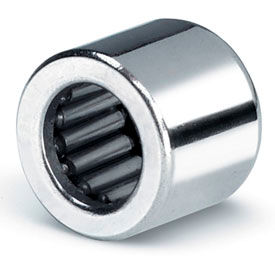 Bearings Limited Needle Bearings
Needle Roller Bearings Have High Load Capacity Especially Suited For Applications Where Radial Space Is Limited.

Needle Roller Bearings are made of high strength steel for long lasting durability. Needle roller bearings include cylindrical rollers with small diameters and longer lengths to reduce friction of a rotating surface for higher load capacity. Compact design is lightweight for practical use in applications with reduced weight and space. Types include Drawn Cup, Solid Radial, and Thrust Needle in either Caged or Full Complement style. Bore diameters range from 2.997 mm to 104.775 mm. Outer diameters range from 6.5 mm to 128.575 mm. Widths, max speed (RPM) and other dimensions vary per model.