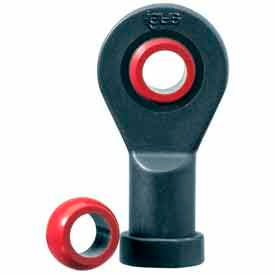 Igubal® Female Rod End Bearings
Igubal® Female Rod-End Bearings Designed For Maintenance-Free Dry Operation.

Rod-end bearings possess very high tensile strength in varying loads, permitting compensation for misalignments especially at the end of loads. Resistant to dirt, dust and lint, as well as, corrosion and chemicals. High dampening qualities make these bearings suitable for rotary, oscillating and linear movements, all without lubrication. Choose from right hand or left hand configurations ranging from 3" to 10".