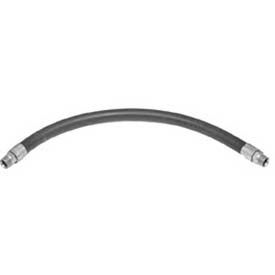 Hydraulic High Pressure Hose Assembly
Buyers Hydraulic Hoses And Assemblies Are Used For Suction or Return Line Applications.

Buyers Hydraulic Hoses are made for long lasting durability and dependability. Wide selection of Suction Hoses and High Pressure Hose Assemblies are available in 3 to 50 foot lengths and 3/4, 1 and 1-1/4 inch inside diameters. Barbed Adaptors and Reducing Bushings for use with suction hoses also available.