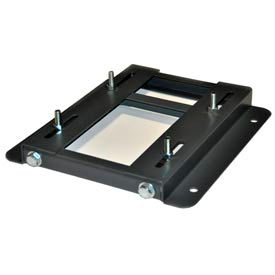 Adjustable Mounting Base
Adjustable Mounting Base Supports Various Sized NEMA or IEC Motors.

These bases are made of solid all steel construction with corrosion resistant finish for long lasting durability and dependability. Choose from various styles with one-piece formed base plates or open frame design. Adjust for belt tension using a push-pull mechanism and single or double bolt slide adjustment. 10 to 35-1/4 inch length, 6-1/4 to 35-1/8 inch width, 1-1/8 to 15 inch height mounting bases are available for wide selection of designated NEMA Frame sizes. Motor mounting bolts included.