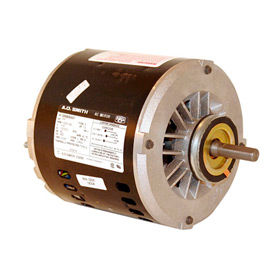 Evaporative Cooler Motors
These Motors Are Used For Use In Evaporative Coolers Providing Long Life And Low Maintenance Operation.

Evaporative cooler motors feature a moisture resistant terminal board to withstand heavy use in evaporative systems. NEMA 56Z frame motor features all copper windings. Ball bearing motors have an open enclosure. Automatic overload protection to prevent overheating. 2-1/2 resilient mounting rings for installation. Electro zinc plated rotating switch parts. 1.0 service factor. 60 Hz.