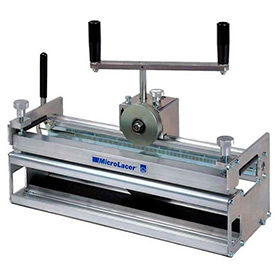 Flexco Manual Roller Lacers
Flexco Manual Roller Lacers Provide Motorized Belt Fastening For Conveyor Belt Applications.

Flexco manual roller lacers clamp and maintain belts in need of enhanced stability and operation. Layered grip over unit drive handle allows steady control when directing lacer head. Steel construction is impact resistant and provides lasting durability. Select models are ideal for wider belts with infrequent lacing requirements. Width range and additional specifications vary per model.