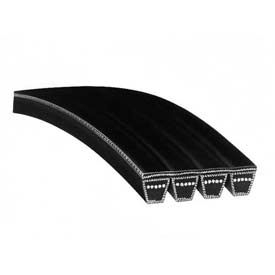 V-Belts, Banded, B Series
V-Belts, Banded, B Series Are Used For Enhancing Performance And Providing Increased Horsepower Capacity.

V-Belts, Banded, B Series are made of rubber for oil and heat resistance and long lasting durability. Banded wrapped design used for pulsating loads and long center distances. Multiple V-belts in unit construction prevents material from getting in sheave grooves. Classical banded style for use with iron sheaves. Styles are Banded Classical Smooth and Banded Wrapped. Color is Black. Available in a variety of belt numbers and outside lengths.