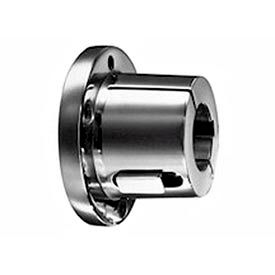 Browning® Split Taper™ Types B, G, H
Browning® Split Taper™ Bushings Provides The Highest Torque Carrying Capacity.

Keyed to both shaft and hub. External key provides positive drive with no torque on the capscrews. Double split barrel assures true concentricity and grips the shaft with a positive clamp fit. Solid flange maintains concentric bores. Available with 3/8" to 10 bore sizes. Lifetime Limited Warranty.