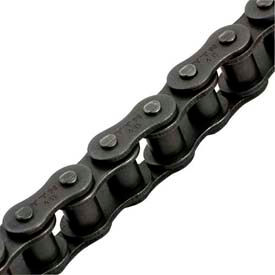 Tritan Ansi Roller Chains
Tritan Ansi Roller Chains Support Mechanical Applications Including Material Handling, Assembly Line, and more.

These roller chains are made of heavy duty materials for long lasting durability. Types available are Roller Chain, Connecting Link and Offset Link Chains and Links feature Ball Burnished & Shot Peened Plates, Solid Bushing, Wide Waist and Pre-Stressed Chains Conform with ANSI B29.1 Chains and Links are available in a variety of sizes.