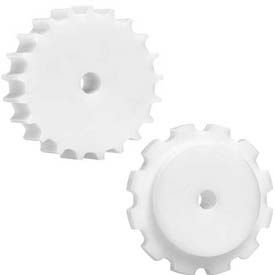 Habasit Solid Sprockets & Idlers
Habasit Solid Sprockets And Idlers Are Designed For Material Handling And Other Conveyor Belt Applications.

Habasit Solid Sprockets And Idlers are made of carbon steel, thermoplastic and other high quality materials for long lasting durability and dependability. Sprocket and split idler wheel design provides pilot bore. Available with various bore sizes and configurations providing flexibility to optimize inventory while reducing carrying cost. Types are Solid Sprocket and Solid Idler. Color finishes are Steel and White. Number of teeth and pitch diameters vary per type. Package quantity is 1.