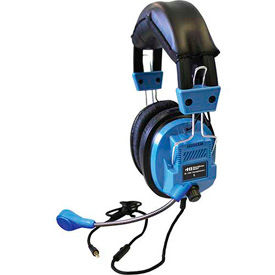 Isolating Headphones & Listening Centers
Isolating Headphones And Listening Centers Are Essential Tools For Reading Coaches, Teachers And Speech Pathologists In Preschool, Elementary and Middle School Classrooms.

Isolating Headphones and Listening Centers are built using high-quality materials for long lasting durability in busy classrooms. Precise electronics and noise cancelling capabilities provide high quality sound without outside distraction. Headphones include padded headband and ear pads for extra comfort and easy cleaning. Types available are Isolating Headphone, Listening Center and On-Ear Headphone. Some styles available with microphone to enhance speech recognition. Wired and wireless headphones available. Additional specifications vary per model.