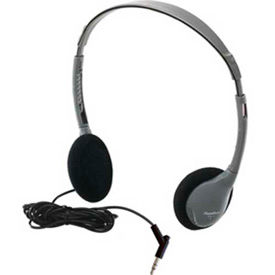 On-Ear Headphones & Listening Centers
On-Ear Headphones And Listening Centers Are Essential Tools For Reading Coaches, Teachers And Speech Pathologists In Preschool, Elementary and Middle School Classrooms.

On-Ear Headphones and Listening Centers are built using high-quality materials for long lasting durability in busy classrooms. Precise electronics provides high quality sound to enhance student learning. Headphones include adjustable headband and foam or vinyl ear pads for a comfortable fit. Types available are Isolating Headphone, Listening Center and On-Ear Headphone. Some styles available with microphone to enhance speech recognition. Additional specifications vary per model.