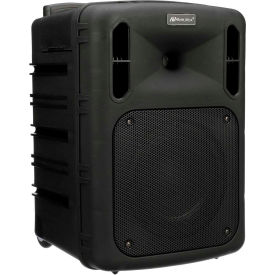 Portable All-In-One PA Systems
Portable All-In-One PA Systems Are Widely Used At Tradeshows, Conferences, School Assemblies, Athletic Events, Political Campaigns Or Anywhere Information Needs To Be Delivered To A Large Audience.

Portable All-In-One PA Systems are manufactured with precision components for lasting durability and performance. Public address systems include microphone, speakers, amplifier and more for effective public speaking. Wired and Wireless systems available with Headset, Lapel, Tie-Clip or Hand-Held Microphones. Over 50 public address systems listed from top brands Amplivox, Oklahoma Sound, Hamilton Buhl and Technical Pro.