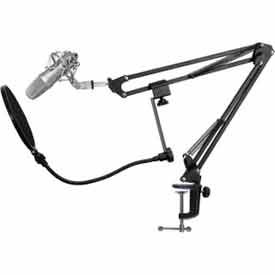 Microphone and PA Accessories
Microphone And PA Accessories Increase Functionality For Public Address Systems.

Microphone and PA Accessories are made with high quality circuitry and materials for reliable performance. More than 50 accessories from brands Amplivox, Hamilton Electronics and Technical Pro listed including Speakers Cables, Headset Microphones, Audio Cables, Floor Mic Stand, Lapel Microphone, Handheld Microphone, Battery Pack, Travel Bag and more to fit a variety of public address systems. Dimensions vary per model.