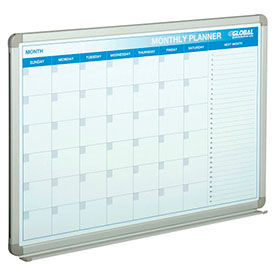 Calendar Dry Erase Boards
Calendar Dry Erase Boards Are Suitable For Work Spaces, Meeting Rooms, and more.

Calendar dry erase boards maintain organization with calendar dry erase boards. Keep track of your current month or future months with notes, messages, and reminders. Various planning periods are available to accommodate all types of situations. Additional specifications vary per model.