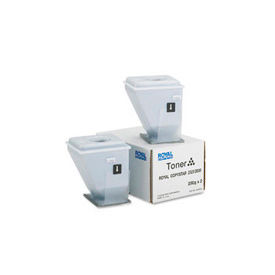 Xerox® Toner Cartridges
Xerox® Toner Cartridges Can Be Swiftly Replaced For Minimal Downtime In Office, School And Commercial Environments.

Xerox® Toner Cartridges are solidly made for lasting durability, productivity and dependability. Specially formulated and tested to provide the best image quality and the most reliable printing page after page. Cartridge offers consistent, reliable performance with outstanding print clarity. Available types include Cleaner Unit, Drum Cartridge, Fuser, High-Capacity Toner, Imaging Drum, Ink Cartridge, Maintenance Kit, Ribbon Cartridge, Solid Ink Stick, Transfer Roller, and Waste Cartridge. Toner colors are Black, Cyan, Magenta, Tri-Color, and Yellow. Cartridges available for a variety of office and school copier models.