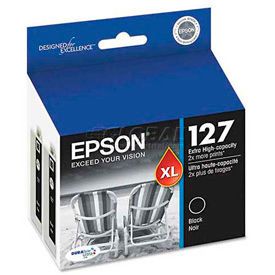 Epson® Inkjet Inks & Cartridges
Epson® Inkjet Inks And Cartridges Create Brilliant Archival Prints And Design Projects With Color Stability For Home And Business Applications.

Epson Inkjet Inks And Cartridges are designed to provide optimal printing performance with true archival ink that produces long lasting results. Gloss optimizer cartridges provide superior resistance to water, fading, and smudging with uniform gloss coverage for prints that look like traditional photo lab prints. Supplies are easy to install for minimal downtime.