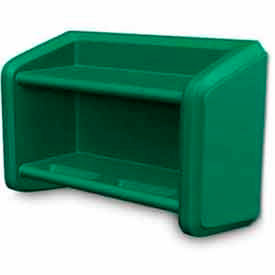 Cortech Storage & Shelving
Cortech Storage And Shelving Is Rotationally Molded For Maximum Break Resistance.

Cortech Storage and Shelving features high impact polyethylene material to provide long lasting durability in correctional facilities and other extreme environments. Smooth stain resistant surfaces are easy to clean and sanitize. Open shelving bolts to the wall via concealed pilot holes (hardware not included). Manufactured to ISO Quality Standards. Flame retardant (passes Cal 133). Available colors are Black, Brown, Gray, Green and Slate Blue.