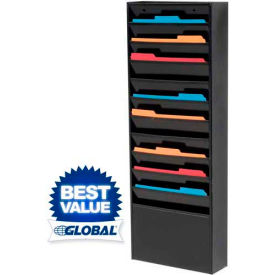 Multi-Pocket Medical Chart & Literature Display Racks
Multi-Pocket Medical Chart and Literature Display Racks Are Designed For Clinics, Hospital Rooms, and more.

Multi-Pocket medical chart and literature display racks accommodate larger sized papers in need of filing. Keyhole slots fit most large size folders and dossiers. Select units are wall mountable. Additional specifications vary per model.