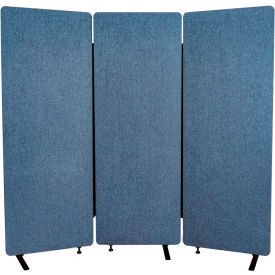 Luxor Acoustic Room Dividers
Luxor RECLAIM Acoustic Room Dividers

RECLAIM sight and sound dampening panels are designed to divide larger areas into quieter, more functional spaces, providing an easy and cost-efficient way to minimize distractions in today's open office environment.

Available in five colors that can be mixed and matched to suit any office interior, RECLAIM acoustic room dividers assemble in minutes without requiring tools. And best of all, RECLAIM products absorb up to 85% of ambient noise making these room dividers from Luxor a must-have for today's open work environments and modern classrooms.