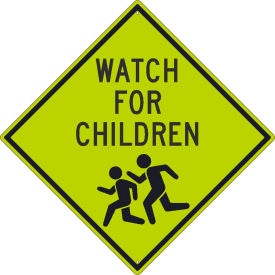 School Environment Signs
School Environment Signs Are Designed For Worksite Areas In Need of Informational Displays.

School environment signs help provide public awareness and help meet requirements for school safety. Bright color finish and enlarged design offers increased visibility. Available sign legends are Children Crossing, School Bus Stop Ahead, and more. Available sizes are 30 x 30", 24 x 24", and more depending on the model. Additional specifications vary per model.