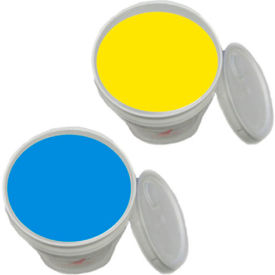 Newstripe Striping Paint
Newstripe Striping Paint Is Used For Applications Including Maintenance, Construction, And More.

Newstripe striping paint is made of high quality materials for long lasting durability and dependability. Paint reduces drying time for work, cost, and maintenance efficiency. Multiple sizes and colors provide application and location versatility. Available types include Traffic/Field Striping Paint and Traffic/Pavement Striping Paint. Colors are Aluminum, Augusta Green, Black, Blue, Brown, Burgundy, Burnt Orange, Cardinal Red, and more. Sizes are 18 Ounce Can, 1 Gallon Pail, and 5 Gallon Pail. Dimensions vary per model.