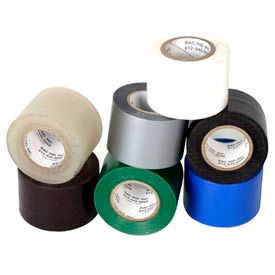 Tarp Repair Tapes & Kits
Easily Patch Up Holes And Replace Grommets With These Tarp Repair Kits.

Tarp Tape fixes rips and tears. Perfect to join two tarps or reinforce stress points. Can also be used for covers, awnings, tents and silage bags. Grommet Repair Kit is used to repair or insert holes on tarps or other fabrics. Can also be used on tents, sails, boat and trailer covers and flags. Includes hole cutter, inserting punch and base, cutting block and 12 nickel plated brass grommets.