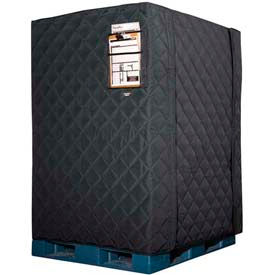 Refrigiwear Insulated Pallet Covers
Refrigiwear Pallet Covers Are Used For Transporting Frozen Or Temperature Sensitive Items.

Refrigiwear Pallet Covers are made of 420 denier nylon with 11.25 oz high-loft insulation for long lasting durability. Adjustable heights and 4-sided hook and loop openings keep covers off floor and allows easy access to perishables. Water resistant. Color is Navy. Dimensions vary.