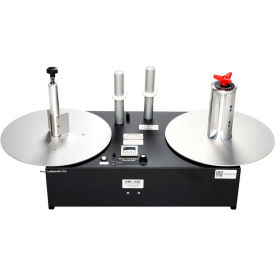 Automatic Label Counters
Automatic Label Counters Are Used For Universal, Rewinder & Unwinder Kit For Up To 6"Wx 12" Dia. 3" Core Rolls.

Automatic Label Countersare a quick and easy way to count the number of labels on a roll. Counting Packages are available in 2 different label widths and have a 6 digit LED counter readout for easy reading. Designed for 24/7 production, material width maximum are 1/4 or 1/2. Feed spped inches per second are 114 or 200. Roll core sizes are 3 or 3" unwind, 1-4 rewind. Roll diameters in inches are 12 or 13. Available styles include Rewinder/Unwinder Lit For All Label Types, Opague or Gapped Labels, Reel-to-Reel Off Line Counter Bi-Directions Rewind for universal gapped lables or opague labels and more.