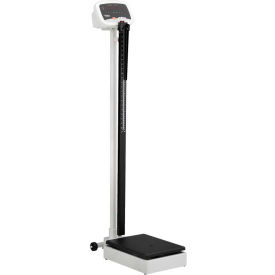 Digital Physician Scales
Digital Physician Scales Ensure Medical Grade Accuracy For Hospitals, Health Care Facilities, Nursing Homes, and more.

Scales feature digital weight readability with LCD displays and anti-slip platforms for patient safety. Some models include 2 or 4 wheels for portability and mechanical height measurement rod. Available With or Without Height Rod. Available load capacities are 390, 400, 500, 550, and 600 lbs. Dimensions vary per model.