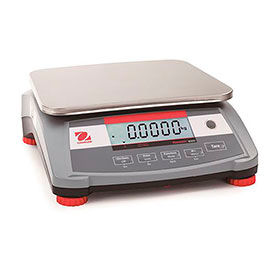 Ohaus® Ranger 3000 Counting Scales
Ohaus® Ranger 3000 Counting Scales Accommodate Weight Measurement Tasks for Factories, Warehouses, and more.

Ohaus® ranger 3000 counting scales electronically measure and assess weight of applied items. Large, backlit LCD displays large font weighing results. Most models allow quick connectivity to printers and systems. Units provide sampling function, preset tare and easy portability. Select models provide multiple counting modes. Weight capacities and additional specifications vary per model.