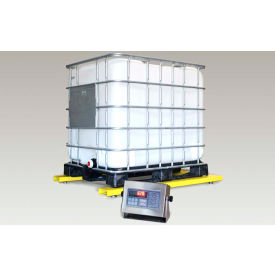 Bulk Container Scales
Bulk Container Scales Are Suitable For Warehouses and Facilities in Need of Container Weight Assessment.

Bulk Container Scales measure and display weight of heavy container loads such as bulk containers and IBC's. LED display allows ease of operation. Available Inside Openings are 44" x 56" and 60" x 60". depending on the model. Available Capacities are 1,000, 2,000, and 10,000 lbs. depending on the model. Powder coated steel construction offers lasting durability and support. Additional specifications vary per model.