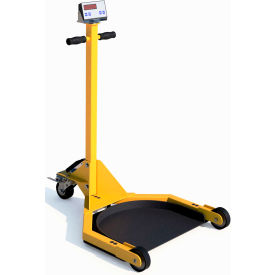 Drum Bunny Weigh & Roll Scales
Drum Bunny Weigh and Roll Scales Are Designed For Warehouses, Loading Stations, and more.

Drum bunny weigh and roll scales provide weight measurement and assessment for heavy loads. Scales are low profile in design and feature a three load cell structure of the Drum Bunny, which easily adapts to uneven floors without the need to unload/reset/reload. LED display allows ease of operation. Available Colors are Stainless Steel and Yellow. Available Constructions are 304 Stainless Steel and Powder Coated Steel. Available Capacity is 1,000 lbs. Additional specifications vary per model.