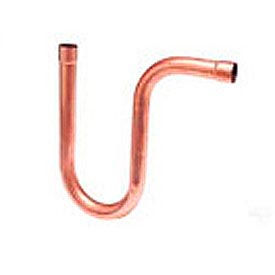 Suction Line P-Trap Copper X Copper
Suction Line P Traps Are Commonly Used In Residential Or Commercial Refrigeration Installations.

Suction Line P Traps are made from lead-free wrot copper for long lasting durability and reliable performance. Commercially pure copper mill products throughout each P Trap meet ASTM Specifications as well as ASME/ANSI specifications for workmanship. P Traps offer solder cup end fittings for leakproof installations. Pipe sizes range from 2-5/8 to 1/2 inch diameter. Other specifications vary by model.