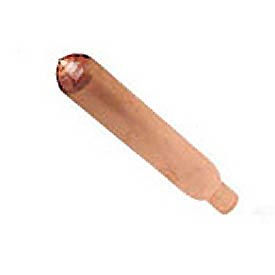 Air Chamber Fittings
Air Chamber Fittings Eliminate Water Hammer Noise In Above Ground Hot Or Cold Water Lines.

Air Chamber Fittings are constructed of lead free wrot copper for durability and corrosion-resistance. Plumbing fittings provide a male solder end for secure connection to supply lines or shutoff valves. Air chamber fittings feature material and workmanship manufactured in accordance with ASME, ASTM and NSF specifications. Sizes are 1/2x6, 1/2x12 and 3/4x12. Connection types are Street or FNPT.