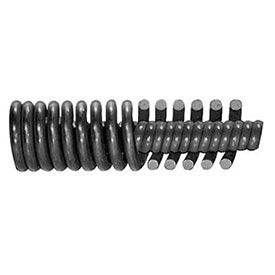 General Wire Replacement Cables
General Wire Replacement Cables Are Suitable For Plumbing Applications.

General wire replacement cables replace cables that are worn or corroded. Heavy-gauge wire coiled tightly around 49-strand aircraft-type wire rope and heat treated for long lasting durability. Cables have unequalled strength and flexibility. Available in Down Head or Standard Head. Some models available with heavier duty 5/8" spring center. Cable sizes vary. Additional specifications vary per model.