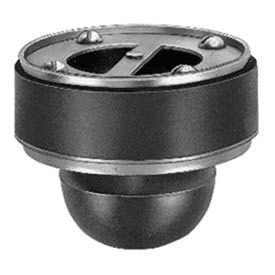 General Pipe Cleaners Flood-Guard™
General Pipe Cleaners Flood-Guards™ Prevent Flooding in a Variety of Environments such as Basements, Locker Rooms, and more.

These units are solidly made of plated and stainless steel with molded rubber gaskets for long lasting durability and dependability. Operate like check valves to seal off water back-up caused by overloaded sewers. Water flows normally through drain until sewer begins to backup. Flood-Guard™ float rises to seal off drain opening until water recedes. Available sizes are 2 in., 3 in. and 4 in.. Color is Black. Package quantity is 4 for the 2F and 6 for the 3F and 4F.