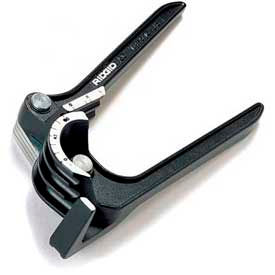 Ridgid® Pipe & Tubing Benders
Ridgid® Pipe And Tubing Benders Are Used For A Variety Of Installation Applications.

Ridgid® Pipe And Tubing Benders are made of high quality materials for long lasting durability. Variety of types available to meet job requirements and specifications. Accessories also available to coordinate for assembly, repair and installation applications. Types are Geared Ratchet Tube Bender, Instrument Bender, Instrument Tubing Bender, Plumbing Bender, Spring-Type Tube Bender and Tri-Bender. Available in a variety of type series and pipe/tube sizes. Package quantity is 1.