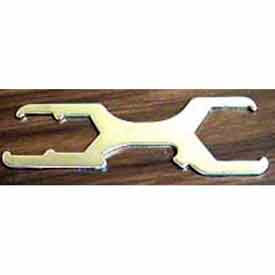 Handled Handle Pullers & Wrenches
Handle Pullers And Wrenches Provide Tools For Various Plumbing Repair And Maintenance Applications.

Handle Pullers And Wrenches are made for long lasting durability and dependability. Various Handle Pullers include Standard, Hammer-Action, Yank-All and Tri-Jaw types. Wrenches include 4-Way Silcock Key, Ratchet Seat, 4-in-1 Locknut, Adjustable Locknut, Duo Strainer, Countersunk Plug, Crown Tub Drain and No-Hub Torque used for various plumbing uses and applications.