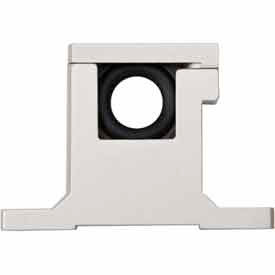 Mead FRL Accessories
Mead FRL Accessories Are Used For A Variety Of Plumbing And Pump Applications.

Mead FRL Accessories are made of high quality materials for long lasting durability and dependability. Variety of accessories available for installation within FRL assembly. Air distribution blocks provide port locations for pressure gauges and transducers or for accessing regulated air before it passes to modular lubricator. MGA modular connector kits allow multiple FRL components to be pneumatically and mechanically connected. Lubrication not required. Types are Gauge Kit, Filter Element, Air Distribution Block, L-Bracket, T-Bracket and U-Bracket. Dimensions vary per model. Quantity is 1.