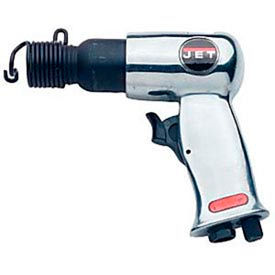 JET Riveting Hammers
JET Riveting Hammers Provide Easy Rivet Assembly For Construction, Manufacturing, and more.

JET riveting hammers are designed for easy rivet installation through sheet metal and other materials. Built-in trigger and air regulator offer precise control with a standard spring retainer for quick tool changes. Hammers have a heat-treated steel barrel and piston for strength and durability. Steel construction provides lasting durability. Additional specifications vary per model.