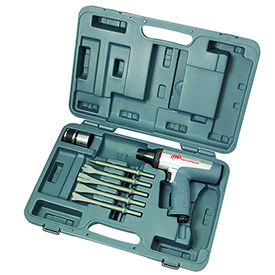 Ingersoll Rand Air Hammers
Ingersoll Rand Air Hammers Accommodate Front-End Jobs, Pin Driving, and more.

Ingersoll rand air hammers are designed for maintenance in need of exhaust work. Select air tools include a kit to hold unit and compatible pieces in one convenient location. Alloyed steel barrel provides lasting durability. Additional specifications vary per model.