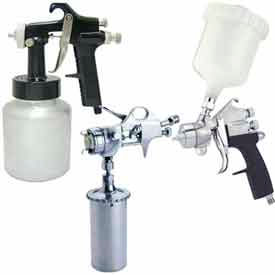 Eagle Air Spray Guns
Eagle Air Spray Guns Are Designed For Automotive Finish Applications.

Eagle air spray guns provide smooth and even applications of automotive finishes. Compact, lightweight design allows ease of use and transport from one worksite location to another. Stainless steel nozzle is corrosion resistant and offers lasting durability. Specifications vary per model.