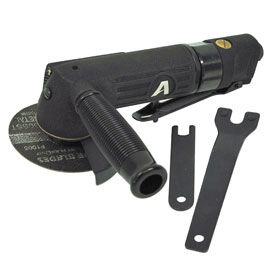 EMAX Industrial Grinders
EMAX Industrial Grinders Provide High Speed Cutting Applications For Workshop Projects, Automotive Maintenance, and more.

EMAX industrial grinders provide portable cutting power for convenient cutting operations. Light and compact design offers easy handling for limited space applications. Select models feature variable speed control. Additional specifications vary per model.