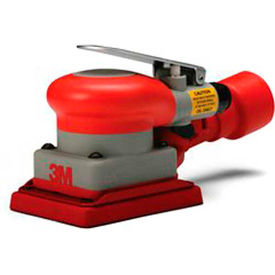 Power Tool Replacement Parts
Power Tool Replacement Parts Provide Components For Repairing Worn Or Damaged Pneumatic Abrasive Tools For Automotive, Construction, Industrial, and Other Related Applications.

These parts are designed to support abrasive and surface conditioning products including orbital sanders, file belt sanders, electric polishers, and more. Units are made of high quality materials for lasting strength and durability. Available types include Air Guide, Angle Head Assembly, Angle Head Spacer, Body Gasket, and more. Package quantity is 1. Dimensions vary per model.