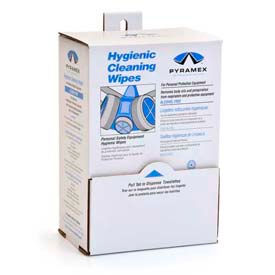 Hygienic Respirator Wipes
Hygienic Respirator Wipes Allow Sanitary Respirator Maintenance for Laboratories, Medical Facilities, and more.

Hygienic respirator wipes are made of high quality materials for long lasting durability. Wipes allow respirator maintenance, improve clarity, and minimize contamination hazards. Units accommodate various surfaces including stainless steel, porcelain, ceramic, plastic, and more. Will not damage sensitive rubber materials. Dimensions vary per model.